It's one thing to THINK you know what you need to pack for an overseas trip but it's entirely different once you arrive.  After spending 16 days days in beautiful Thailand, we explored the concrete jungle of Bangkok, the mountains of Chiang Mai, and the beaches of Krabi.  Here's a definitive list of what is a must have when traveling to Thailand.
10 Thailand Must Haves – Goodr Sunglasses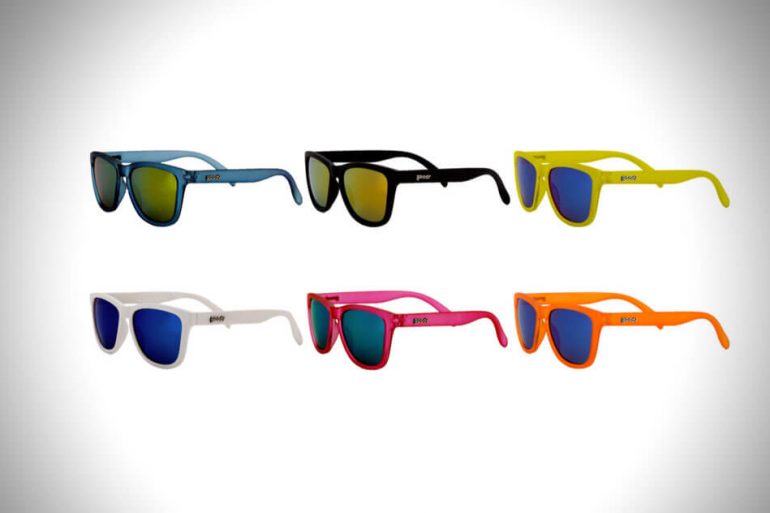 Sunglasses in general are a necessity in Thailand. Goodr sunglasses are a great option, and my choice, for many reasons. Goodr is a company that make sunglasses specifically for runners. They all feature polarized lenses and are non slip, which make them perfect for the daily heat and humidity in Thailand, whether you are active or not. They come in so many fun colors, and at a price point of $25, they won't break the bank! After wearing mine every day in Thailand, including during our hike in Krabi and on all of our boat outings, I can vouch that they aren't kidding about the non slip feature!
10 Thailand Must Haves – Chacos/Walking or hiking sandal
No matter where we stayed in Thailand, we were walking every day. In Bangkok alone, we did upward of 20 miles in one single day! Of course, if you don't want to walk, there are several transportation options for you to choose from, but why would you want to miss out on all the different sights you can stumble across? This is why a comfortable pair of walking shoes is a MUST.
I chose Chacos for their comfort, thick sole, and ease of packing without taking up too much space. Plus, they're waterproof and easy to clean. I had also brought sneakers on our trip, but only wore them on the plane or out for a run. I even put the Chacos up to the test on our hike up Dragon Crest Trail, and they did not disappoint! If you don't want to spend the money on Chacos, Tevas also offers several different styles of hiking/walking sandals at a slightly cheaper price point.
10 Thailand Must Haves – Osprey Fairview 70 backpack
While planning for Thailand, I was on the hunt for a backpack that would eliminate the inconvenience of lugging wheeled luggage around. This backpack from Osprey is specifically designed for women. It has a main pouch, which opens like a suitcase, and a detachable daypack zipped on to the front. I was worried about not having enough space for everything I needed for our 2 week trip around Thailand, but we were able to take advantage of having cheap laundry service halfway through our trip in Chiang Mai (I highly recommend Em's laundry service. They will pick up your laundry and drop it off to where you are staying and follow your specific wash directions), which gave me more than enough clean clothes for the whole 2 weeks.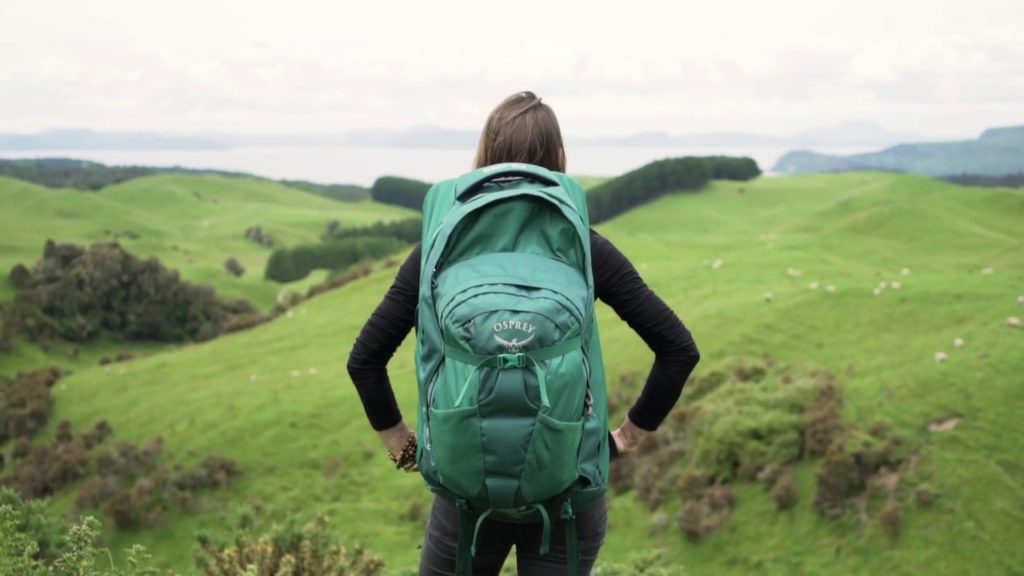 This backpack was very comfortable to carry and fit everything I needed. The zip off daypack was great to have for some of our excursions that called for more than just a small crossbody purse and has several loops to hang anything outside you might need handy. I always had a hat, hand sanitizer, and my water bottle attached to my daypack with carabiners for quick and easy access.  If you are a light packer and don't intend on doing too much shopping, I would highly recommend this bag. Osprey also makes the equivalent in a men's travel pack: the Farpoint 70.
10 Thailand Must Haves – Bandana/Headband
I've heard that no matter what time of year you head to Thailand, it is always hot and humid. We traveled in March and found that to be very true. I never bothered to do my hair or wear much makeup. The casual atmosphere in all of Thailand made that decision very comfortable. Nearly every outing we went on, I was happy to have my bandana to have my hair pulled back off of my face.
10 Thailand Must Haves – Reusable water bottle & Carabiners
The tap water in Thailand is not drinkable. We needed to buy bottles of water almost every day to keep in the fridge wherever we were staying. Of course you can carry a plastic water bottle with you, but it was great to have an insulated bottle that I could clip on to my day pack if we were out for the day. Every airport we were in had filtered water stations to fill water bottles, too, so I would take advantage and fill up whenever I could.
10 Thailand Must Haves – Nuun Hydration Tablets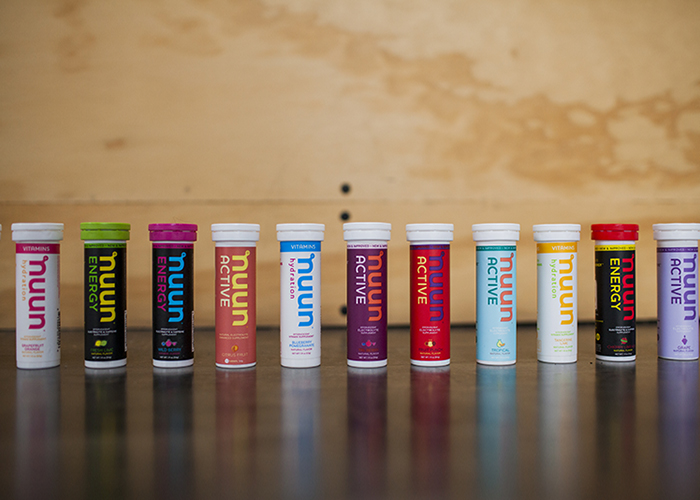 Between the humidity, the walking, and all the Changs, rehydration and electrolyte replenishment is a must, and not something that you necessarily think about when packing for a trip. Plus, plain water can get boring sometimes. While my husband prefers Emergen-C + electrolytes, I prefer the Nuun tablets. They come in a few different flavors, but also offer some with green tea extract for energy. My personal favorites are Strawberry Lemonade and Wild Berry Energy.
10 Thailand Must Haves – Reusable shopping bag
This is nice to have for shopping at the markets, dirty laundry, or grocery shopping. Plus, it folds down small, so it is easy to pack and bring along!  This is one thing you might not think of, but was essential to have.  There are plenty of vendors that have similar bags if you don't want to travel with one.
10 Thailand Must Haves – Towel
One thing that I did not pack but wish I had was a towel. We figured that we would just be able to buy them there, which you can, but in the touristy areas, they're not willing to barter much. Save the time and hassle and pack a small beach towel or find a microfiber one that folds down much smaller to save some room in your suitcase.
10 Thailand Must Haves – Plug adapter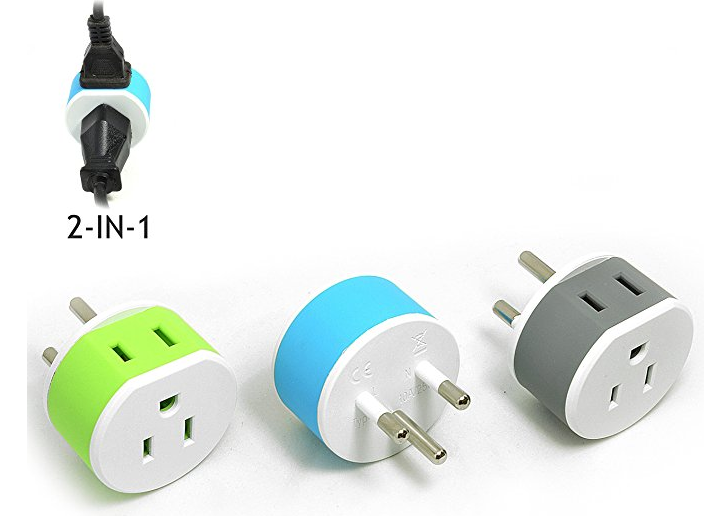 Most places you stay will have outlets that are already adaptable, but it is good to have these just in case. A 3 pack is only about $10 on Amazon. Just make sure you're buying the Thailand-specific ones. Also keep in mind that if you intend on packing a hair dryer or any other higher wattage appliances, you will need a converter as well.
10 Thailand Must Haves – Very Basic understanding of the language
Obviously this is not something that you pack, but any time we visit a different country, we try to at least learn the basics in their native language. Thai is not an easy language to learn, but we were able to get the basics down by watching a few youtube videos. Something as easy as saying "hello" and "thank you" to a Thai person in Thai was enough to make them smile knowing that we tried.
The list could go on and on and everyone will have their own set of specifics.  However, we wanted to give you a first hand experience of what we found the mosst helpful over the course of our 16 day journey through the country.
Honorable Note – Don't forget your waterproof sunscreen and your plant-based bug repellent!  While most toiletries and small necessities are cheap in Thailand and can be picked up at a 7-Eleven or nearby drug store, these things are better off brought from home.
PS – Do you want to fly to Thailand on the cheap like we did?  Round trip from NYC to Thailand was $413!  Check out this post…