So you are finally out on the road, traveling from country to country, and having the time of your life.  But then you look at your account balance online and realize the money is quickly dwindling.  It's happened to us – so we'll help you out with the top sites to work from your laptop and make some extra cash on the road!  These won't be the typical sites like Upwork.com or Freelance.com – those sites often require time and talent intensive tasks like video editing or graphic design.  Instead, these sites allow you to login whenever you wish, complete simple tasks, and make some quick cash you can use to go out for dinner.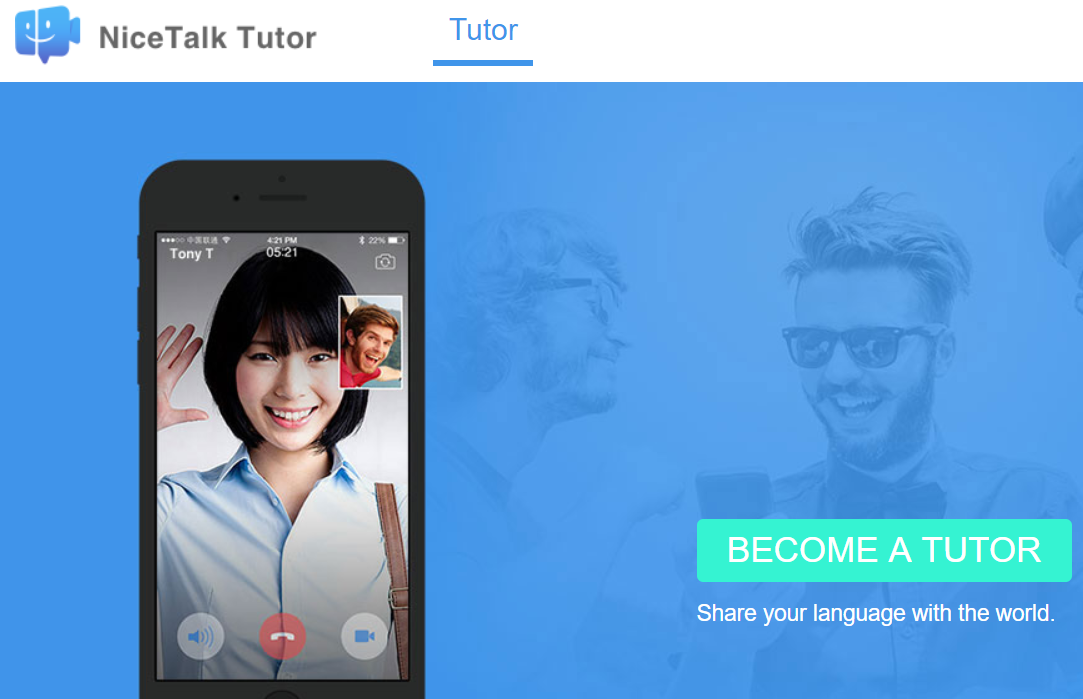 It's just like it sounds – get paid to have simple conversations with students trying to learn the English language.  . You do not need any prior teaching experience. It is targeted at "conversational English". What this means is that you basically hold a conversation and get paid $10 an hour. This is valuable to Chinese students as it gives them a chance to practice their English with someone else other than their school English teacher.
You are paid $10 an hour. The majority of my sessions are around 10-20 minutes, you are still paid in relation to how long the sessions is. For instance 15 minutes = $2.50, 30 minutes = 5.00 ect. You are paid through Paypal every Monday. You must have made at least $20 that week for the money to be deposited in your account, if you only make 19 dollars that week, you will get paid the next week once you hit the $20 threshold.  Although it's not work from your laptop, the vast majority of travelers will have access to a smartphone to use for this service.
The approval process consists of recording a 30-60 second interview. It is very simple and done completely on your phone, through the app. All you need to do is prove that you speak English fluently.  This is currently available for people that are from the United States, Canada, England, and Australia.
Work from your Laptop with Merch by Amazon – Earnings Vary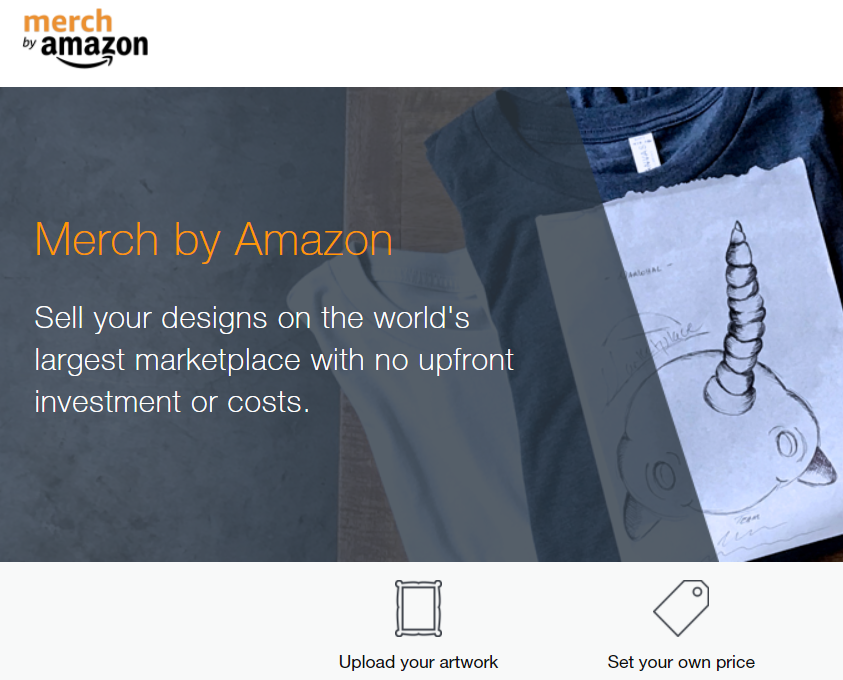 Merch by Amazon is an amazing opportunity to work from your laptop while traveling anywhere in the world.  The best part about it is that you do the work ONCE and get paid passively! Merch by Amazon is an on-demand t-shirt printing service. Sellers can create t-shirt designs as product listings, and earn royalties on every sale. Amazon prints the t-shirts, and then ships them directly to the customers. Amazon launched the Merch platform in the fall of 2015.  Many marketplace sellers view Merch as an opportunity to add a new revenue stream to their existing business. Others are starting new businesses solely on Merch. Regardless, Merch is reportedly generating quick profits for many people.
Don't worry if you have zero graphic design ability – simple works on Amazon by Merch.  You can upload simple text based designs onto apparel and gain a commission for every sale.  The focus should be on very specific niches that are often hard to shop for or find in the store.
The royalties you earn will vary depending on the garment sold and the price you charge.  In addition, seasonality plays a big part in Merch by Amazon.  Obviously, there will be a surge in sales around the Christmas season.  However, many sellers have focused on all of the other less popular holidays like National Donut Day as an example.  Either way, you can work on your designs whenever you have time and an internet connection.  Then, simply upload the design with a relevant description using keywords as buyer might use to seek out your design.
There's dozens of make money online sites on the internet. Many do not live up to its claim and others are flat out scams.  Do your research, find others who've worked for the companies, and get started on making some extra cash while not be restricted to an office or location!
Work from your Laptop with Mechanical Turk – Earnings Vary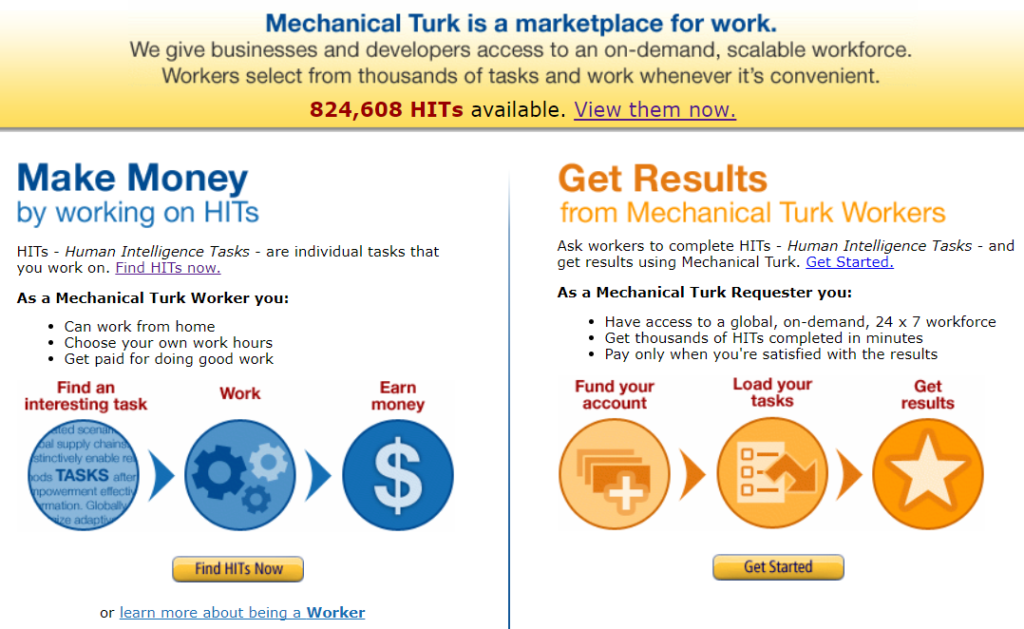 Amazon Mechanical Turk is a marketplace for work that requires human intelligence. The Mechanical Turk service gives businesses access to a diverse, on-demand, scalable workforce and gives Workers a selection of thousands of tasks to complete whenever it's convenient.
Amazon Mechanical Turk is based on the idea that there are still many things that human beings can do much more effectively than computers, such as identifying objects in a photo or video, performing data de-duplication, transcribing audio recordings, or researching data details. Traditionally, tasks like this have been accomplished by hiring a large temporary workforce (which is time consuming, expensive, and difficult to scale) or have gone undone.
Mechanical Turk is not the site that pays the most.  However, it always has work available even if you only have 15 minutes before your next flight to earn a few dollars.  The work ranges from surveys, identifying images, transcribing, or proof reading.  You can earn anywhere from $0.01 all the way up to $40+ for the different tasks listed.
Once you earn some cash while you work from your laptop, you can find the absolute best deals on flights anywhere in the world! Click here to discover how.