The Rijks Museum is located in the heart of downtown Amsterdam and it's an absolute must-see when you're in town.  Even if you aren't a huge fan of art – this has something for everyone.  And at the end of the day, you'll be able to say you've seen some of the most iconic painting in the world.  The museum hosts artists such as Rembrandt, Vermeer, Hals, and Van Gogh thoughtfully displayed throughout the iconic building.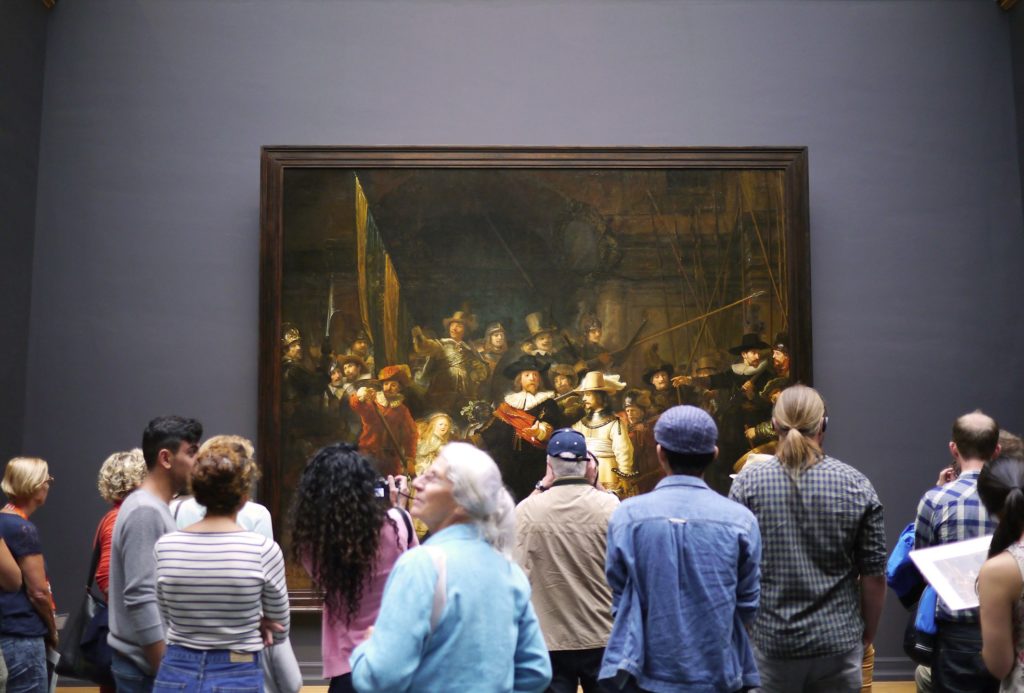 Rijks Museum – Planning
The first thing to do when considering a visit to the Rijks Museum is PLAN! To avoid the long lines, purchase your ticket online.  With a little research, you'll be able to find a coupon code, purchase your ticket, and have it valid for the next year.  It's an easy way to save a lot of time when arriving at the museum.  There's a lot to see and you'll want to cherry pick the MUST SEE exhibits.  If you were to read each and every piece, you'd be there for weeks! It's enormous.
Rijks Museum – Free App
Rijksmuseum has a free online app that has an audio guide with several pre-sets. You can do an open tour or choose just the highlights. The app identifies your location in the museum and gives directions. The museum has a good wifi, in case you do not have roaming data plan.  Your first stop should be up to the second floor to see The Night Watch. Then retreat to the four Vermeers and other Golden Age paintings in the Eregalerij (Gallery of Honor). Only after seeing these top works start any planned tours or itinerary even if it requires a complete backtrack to the entrance. Of course, late afternoon see the Eregalerij last.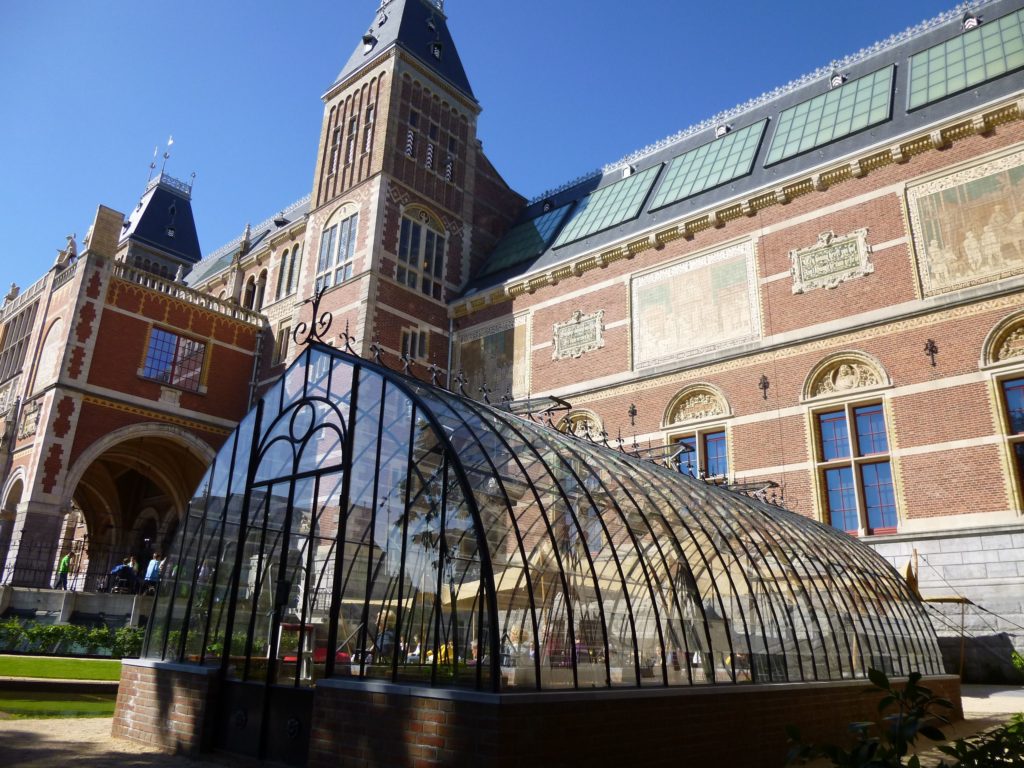 Go to the official website to get information on times, prices, and online maps.
You won't regret a visit this amazing museum!
Need to book a flight?  Check out our article about getting STEEP discounts on airplane tickets…