Trekient had the opportunity to visit the Shedd Aquarium.  It's an indoor public aquarium in Chicago, Illinois in the United States that opened on May 30, 1930. The aquarium contains 32,000 animals, and was for some time the largest indoor aquarium in the world with 5,000,000 US gallons of water.
It seems as if they are constantly updating exhibits, adding new shows, and finding more ways to conserve and protect the wildlife both at the aquarium and in their natural habitat.  The location is also a sight to be seen on its own! You have a stunning view of the Chicago skyline from the water front.  On a warm day, you'll find lots of vendors and food carts.  We took an Uber there with a convenient drop off point and at a cost of under $10 from downtown.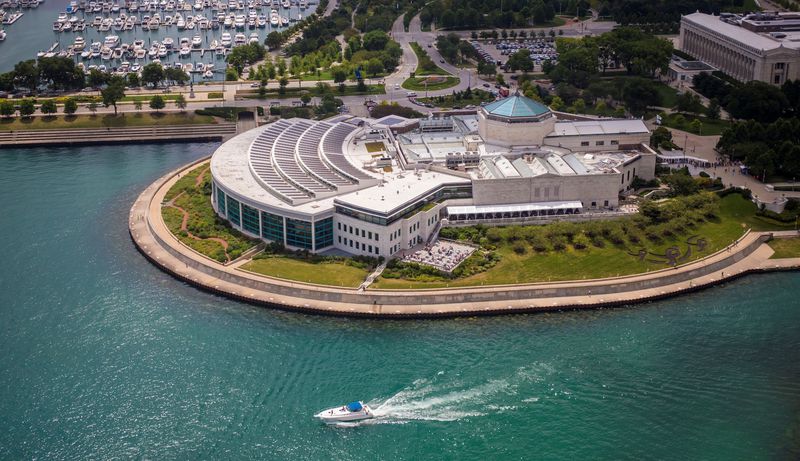 Here are some Reviews and Comments of the people who visited Shedd Aquarium.
Read Brad B.'s review of Shedd Aquarium on Yelp
Read Julia A.'s review of Shedd Aquarium on Yelp
Read Amanda D.'s review of Shedd Aquarium on Yelp
Read Chanthorn H.'s review of Shedd Aquarium on Yelp
Read Liz P.'s review of Shedd Aquarium on Yelp
Read Patrick B.'s review of Shedd Aquarium on Yelp