"Wait, did they say Disney Springs?"  Yes, we did!  You don't need to pay the steep admission price to go to Disney Springs like you would any of the other attractions.  In fact, Disney Springs offers free parking on the premises.  Of course, they more than make up for this with the hundreds of shops, shows, and restaurants that are on site.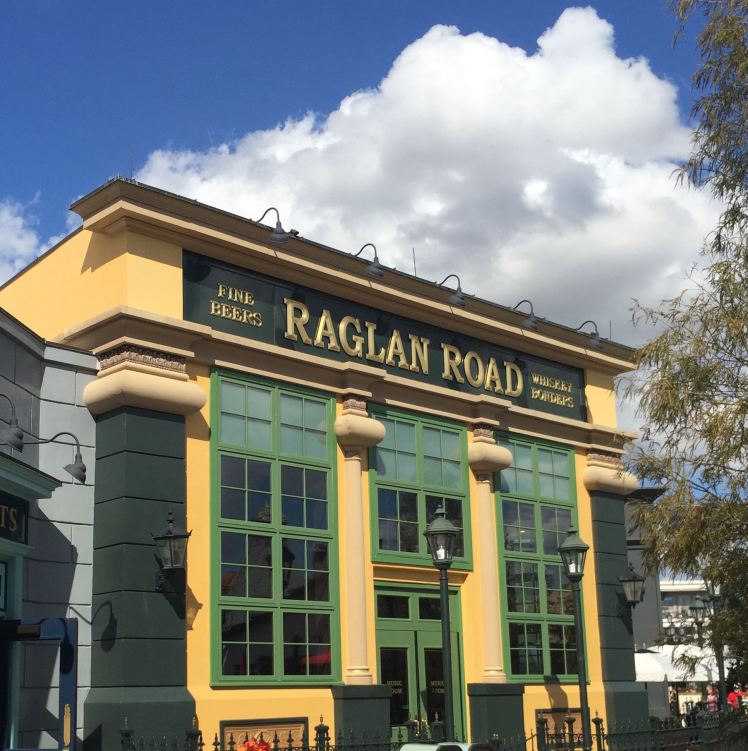 One that is a fan favorite is the Raglan Road Pub & restaurant.  The best way to think about Raglan Road is that it's dinner (or drinks) with a show.  During our time there, several performances took place on the stage centered in the pub.  This included a group of 4 women Irish dancing to traditional Irish songs and singing with some cover songs sprinkled in.  The group performing consisted of 2 men on guitar and a women playing the violin – strait from Belfast, Ireland!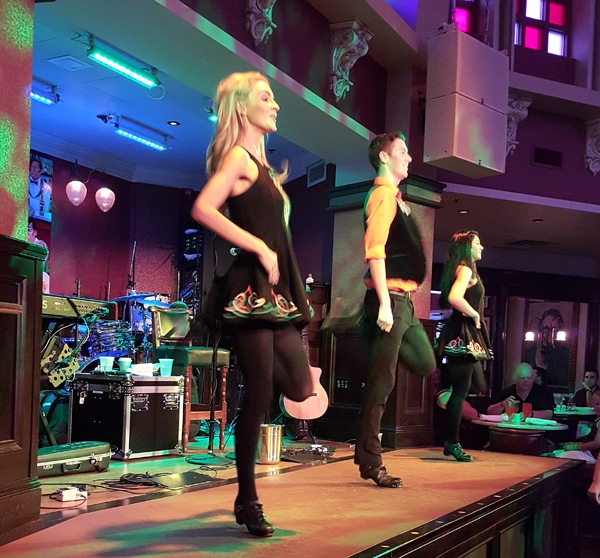 Now on to the pub fare – it's not what you'll find at your local Irish watering hole.  To cool off from the Florida heat, you'll want to try the Iced Irish Coffee.  This consisted of Paddy's Irish Whiskey, butterscotch schnapps and Baileys salted caramel with iced coffee topped with whipped cream.   They claim it's Ireland's answer to Starbucks. They also have an extensive selection of draft and bottled beer beyond the typical domestics you're used to seeing.  Of course they have Guinness, Smithwicks, along with some local Florida brewer for the best of both worlds.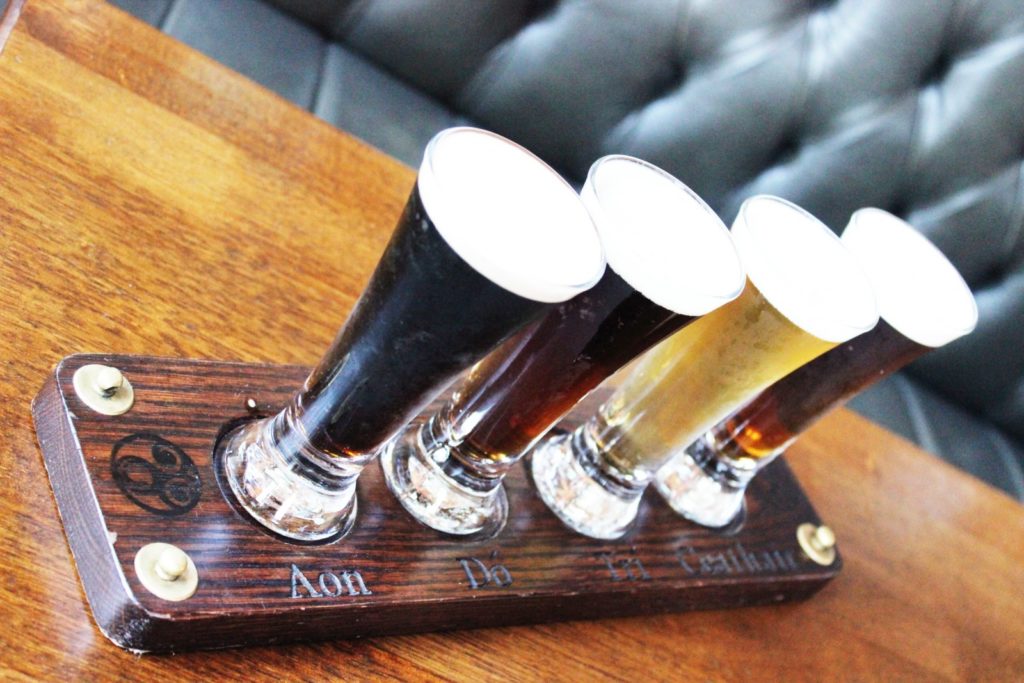 If you've been to Ireland – you know how amazing the food is.  For a meal – you can get your Fish and Chips if you're so inclined.  But they also offer a variety of other selections like the Raglan Risotto which consisted of Butternut squash risotto, shiitake mushrooms, parmesan, peas & micro greens with parmesan crisps – absolutely delicious.  We also tried the Citrus Salmon Salad which had Grilled filet of Atlantic salmon with mixed greens, carrots, shallots, orange segments and toasted almonds in a citrus vinaigrette.
Overall, if you're out for a date night or bringing the whole family – Raglan Road will not disappoint.  They do have busy periods especially during Holiday time so make sure to have reservations for your party before arriving.  For more information on Raglan Road, check out their official website here.