Chicago has a rich history with a vast amount of landmarks, restaurants, and museums to explore when visiting.  But there is one attraction that is a must-see!  The Skydeck sits high above the city of Chicago in the Willis tower at 1,353 feet on the 103rd floor.  It's the second tallest building in the United States and provides unprecedented views of the the other (smaller) skyscrapers, the beaches on Lake Michigan, and surrounding Chicago neighborhoods.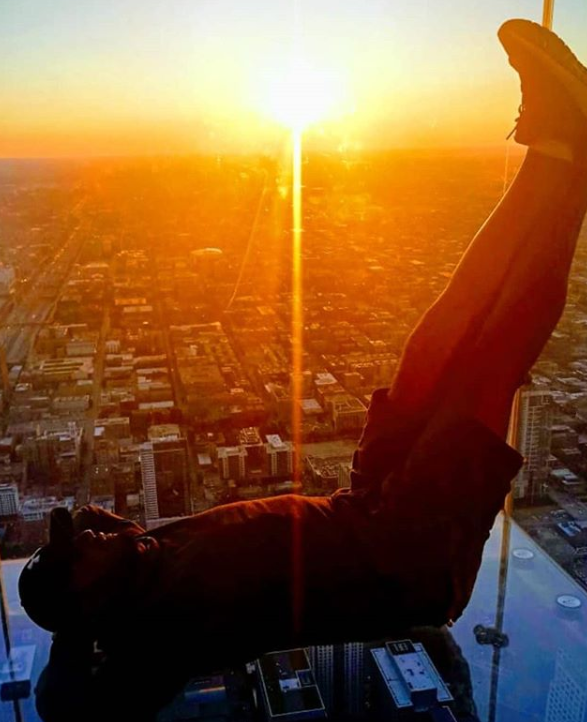 The Ledge is the perfect opportunity for an Instagram photo or Christmas card picture.  It allows visitors to venture out 4 feet on a glass balcony with a clear view of what 1,353 feet really looks like below.  It definitely gets the adrenaline pumping and is not for the faint of heart!  The staff on hand at the Skydeck were very friendly and eager to take a photo for you.  There's so much to see on top, it's easy to lose track of time.  We were able to see Buckingham Fountain, the Shedd Aquarium, and Wrigley Field off in the distance.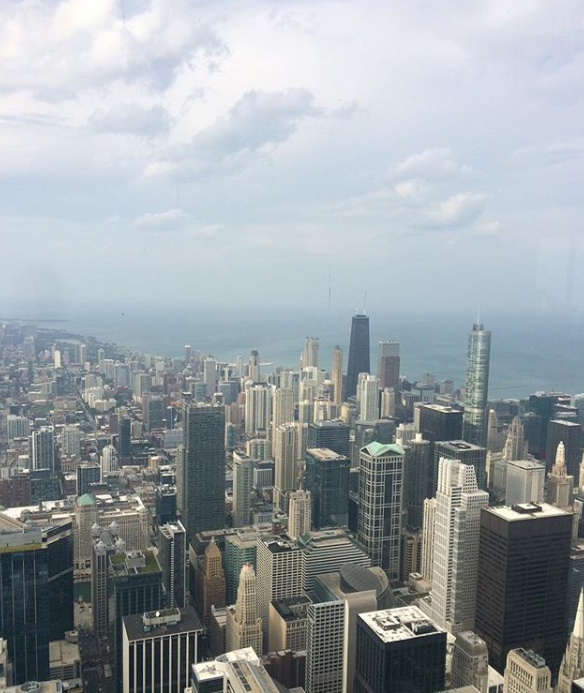 When you visit the Skydeck, plan on going during the week if your schedule permits.  There was no line and we could take our time reading the facts about the Tower and Chicago, gaze out in front of the panoramic windows, and take our time with photos.  Fast Pass and other options are available through Chicago City Pass to get you to Floor 103 quickly.
To plan your visit, puchase tickets online, and get the Chicago Skydeck's hours of operation – visit the official site here.