"Best day of my life!"
"A surreal once in a lifetime experience."
"Exceptional trip – memories forever!"
Elephant Nature Park
These are just a few of the reviews from the Elephant Nature Park in Chiang Mai, Thailand.  It's one of the top rated activities to do in Thailand and has over 9,000 5 star reviews on TripAdvisor.com from visitors having a surreal experience with these gentle giants.  We decided this is a must do attraction when visiting Northern Thailand back in March 2018.  It did NOT disappoint!  It's one of the more expensive activities to do in Thailand, but all of the money you pay goes towards feeding/taking care of the elephants and running the facility. 80% of the facility is funded by tourism.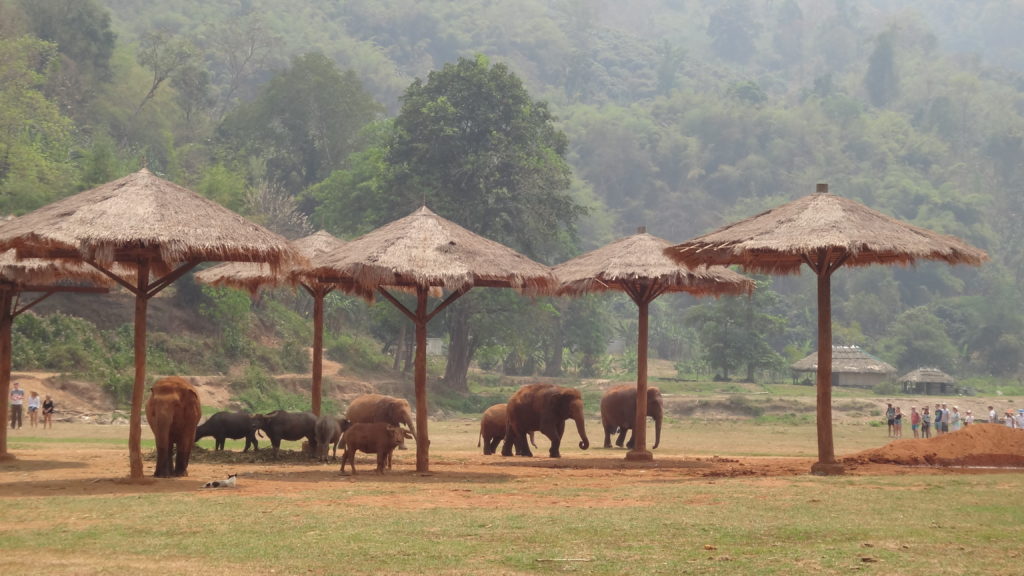 Getting to the Elephant Nature Park & Background Information
The day started with a air conditioned bus ride that picked us up from our hotel in Downtown Chiang Mai to bring us to the Elephant Nature Park which was about an hour away.  After introductions, the guides played a movie outlining the goals of the nature park and why it's important to maintain.  This isn't about seeing elephants and getting a photo opportunity (although plenty were taken), but rather about the horrific conditions some elephants have endured.
Many people are unaware of how these elephants are treated being a part of a local circus or used to trek through the mountains with people riding on them for transport.  Once you hear about how the elephants used for "riding" activities in Thailand are treated, you'll never consider attending one of those places again.  The video was a sobering reality of how mistreated some elephants are and how the Elephant Nature Park is rescuing and rehabilitating them.
Interacting at the Elephant Nature Park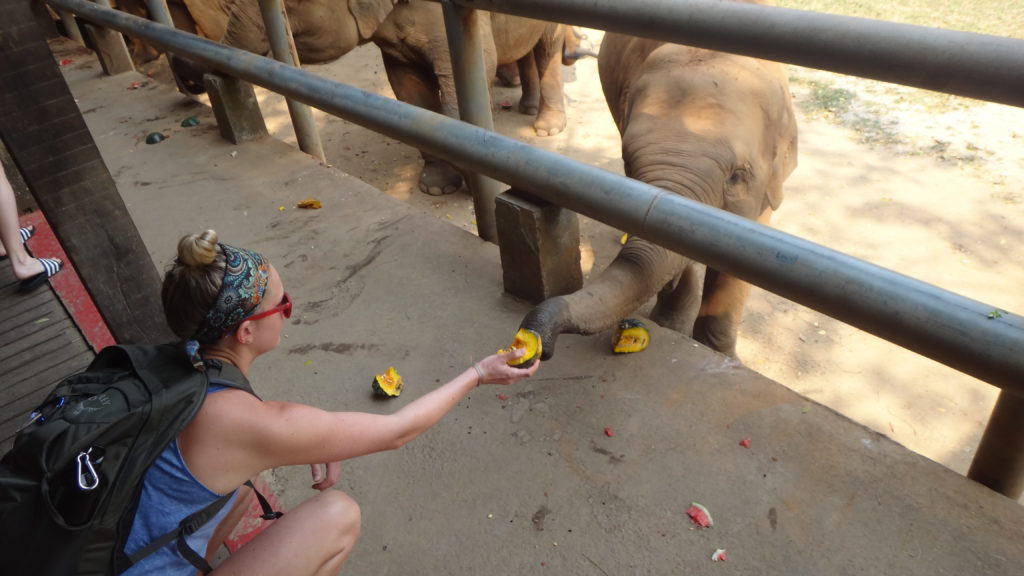 The half day excursion was spent at the park where we got to witness their approximately 80 rescued elephants and we got to interact with a many of them.  When we arrived, the first thing we did was feed the elephants with bananas and watermelon etc, then we went for a walk around the park with our tour guide and group learning about the different families of Elephants that lived there.  We walked among the elephants, touched them, had our photos with them was truly an amazing experience!  Given how much freedom they put on elephants and restrictions they had for the visitors, it's clear to see that these elephants are being taken care of, especially with their background of abuse, etc.  Elephants aren't the only animals you will be interacting with either!  They also shelter over 400 dogs, cats, and water buffaloes on the properly that have the ability to roam free.
The park's staff was very strict on which elephant you can interact with – especially as some are blind and/or still recuperating from their past. The staff made sure that everyone was safe – both humans and animals. The land was vast and the elephants roamed freely – including bathing in the river and participating in mud baths. Visitors are no longer able to help bathe the elephants in the park's effort to give the elephants a more proper way to rehabilitate back into the wild.
Elephant Nature Park Food & Education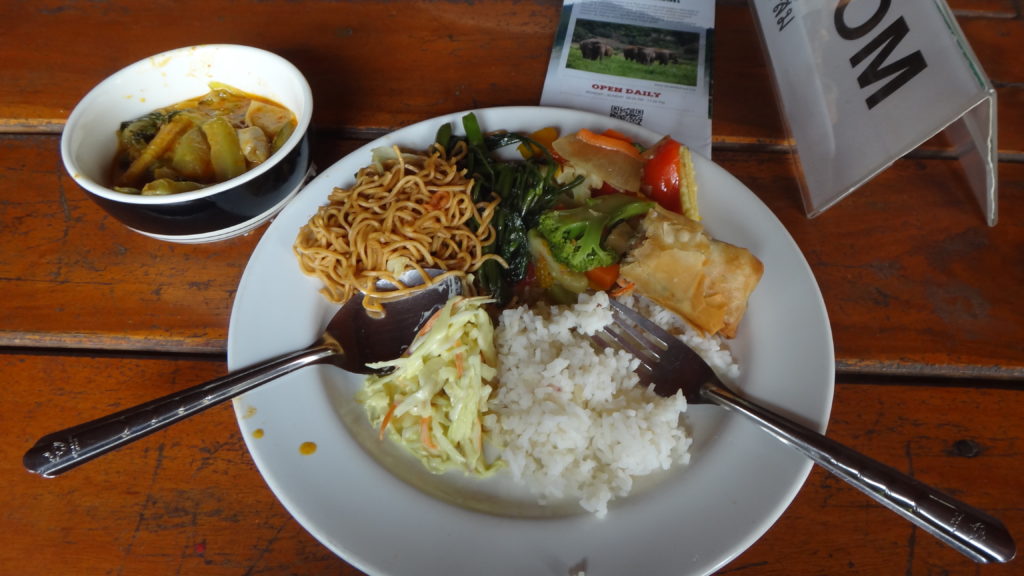 A buffet lunch is served and was far beyond expectations.  They had traditional Thai dishes that are all made fresh from scratch at the elephant nature park.  We had curry, noodles, salad, and lots of other options.  If you would like a beer or cocktail it is available for purchase along with plenty of souvenirs to bring back home.  Keep in mind every dollar you spend at the park goes directly back to support the people working there, facilities, and the animals!
It was hard to hear how many of the elephants have suffered from the cruelty of humans (mentally and physically, many injuries) but we were so happy to have picked an elephant sanctuary that both rescues and cares for these creatures. This is the ONLY sanctuary in Thailand that rescues and cares for elephants. Do your homework before booking an elephant tour and make sure you are choosing Elephant Nature Park, the most humane sanctuary that puts the elephants first, before tourists!
You can visit the official Elephant Nature Park by clicking here.  Also, check out our article on 7 travel destinations that actually live up to the hype!