Nashville, Tennessee, also known as the Music City, is a vibrant destination that offers a perfect blend of history, culture, and delicious culinary experiences. From the iconic Country Music Hall of Fame to the energetic nightlife on Broadway, Nashville never fails to captivate its visitors. To help you make the most of your trip, we have curated a list of the top-rated things to do and places to eat in Nashville.  We have visited Nashville 6 times over the past 10 years, and there's still so much to do and see! Take a look at our top picks featuring insights and quotes from travelers themselves.
Explore the Ryman Auditorium:
"The Ryman Auditorium is a must-visit for any music lover. The history and acoustics of this place are truly exceptional." – Mark, Boston
Start your Nashville journey at the historic Ryman Auditorium, the "Mother Church of Country Music." Immerse yourself in the rich musical heritage as you take a guided tour of this iconic venue, which has hosted legendary artists like Johnny Cash and Dolly Parton. Witness the magic of live performances and discover the profound impact this place has had on Nashville's music scene.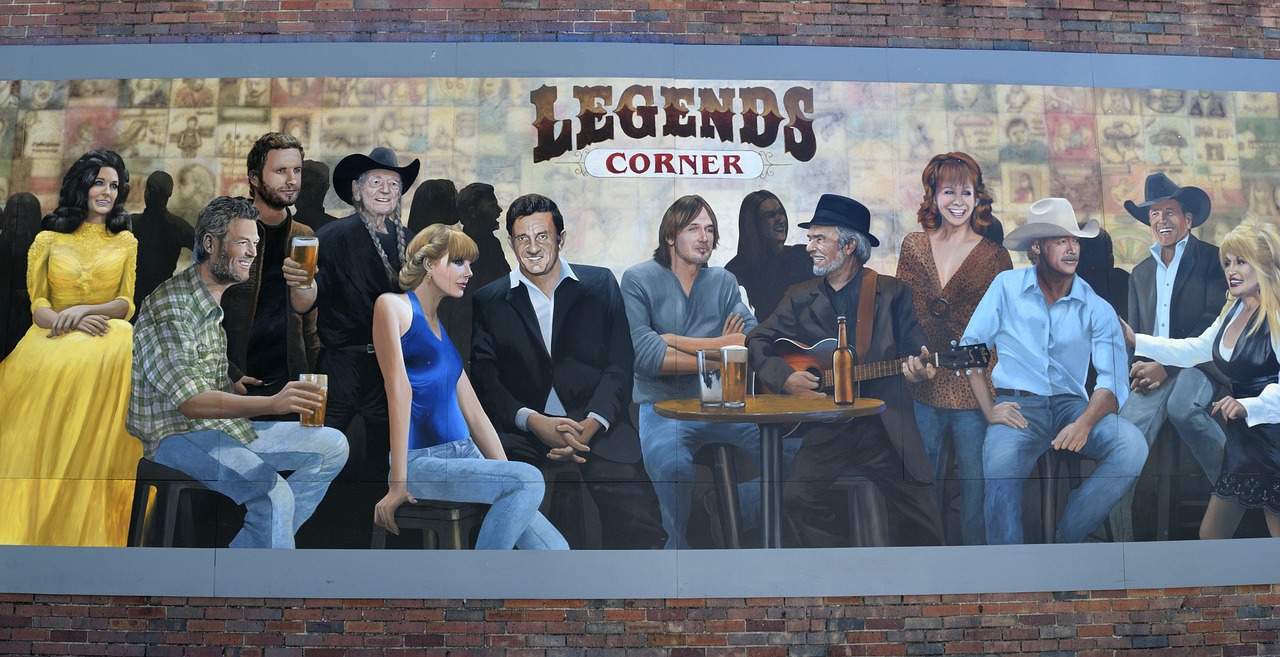 Stroll through the Country Music Hall of Fame:
"The Country Music Hall of Fame is a treasure trove of country music history. The exhibits are beautifully curated, showcasing the legends and rising stars of the genre." – Emily, Chicago
Pay homage to the legends of country music at the Country Music Hall of Fame. Discover fascinating artifacts, interactive exhibits, and captivating memorabilia that highlight the genre's evolution. From Hank Williams and Patsy Cline to contemporary stars like Carrie Underwood, this iconic museum celebrates the genre's iconic past and vibrant present.
Indulge in Hot Chicken at Hattie B's:
"Hattie B's serves up the best hot chicken in town. Be prepared for some serious spice, but it's worth it!" – Michael, San Francisco
No trip to Nashville is complete without trying the city's famous hot chicken. Hattie B's is renowned for its fiery chicken creations, ranging from mild to extra hot. Experience the perfect combination of crispy fried chicken and spicy seasonings, accompanied by Southern sides like macaroni and cheese or collard greens. Prepare your taste buds for an unforgettable culinary adventure.
Get lost in the vibrant vibes of Broadway:
"Broadway is the heart and soul of Nashville's nightlife. The live music, buzzing atmosphere, and friendly people make it an unforgettable experience." – Sarah, New York City
As the sun sets, head to Broadway, the pulsating heart of Nashville's nightlife. Soak in the energetic ambiance as talented musicians perform live in numerous honky-tonks and music venues. Take a stroll along the neon-lit streets, stopping to enjoy delicious food, refreshing drinks, and the infectious sounds of country, rock, and blues music.
Savor Southern flavors at Arnold's Country Kitchen:
"Arnold's Country Kitchen is the epitome of Southern comfort food. The meat-and-three concept allows you to create your perfect plate of hearty goodness." – David, Atlanta
For an authentic taste of Southern cuisine, venture to Arnold's Country Kitchen. This cherished Nashville institution specializes in "meat and three" meals, where you choose a meat dish and three accompanying sides. From fried chicken to country-style steak and an array of delectable sides like collard greens, macaroni and cheese, and cornbread, this homestyle eatery is a haven for food lovers.
Nashville, Tennessee, offers a diverse range of experiences, from immersing yourself in its rich musical heritage to indulging in mouthwatering Southern cuisine. The top-rated attractions and dining destinations mentioned above are just a glimpse into the myriad of possibilities that await in Music City. Whether you're a music enthusiast, a food lover, or a traveler seeking vibrant experiences, Nashville promises to leave an indelible mark on your heart and taste buds. Embark on a journey that blends the best of history, culture, and culinary delights, and let Nashville's magic sweep you off your feet.