The Legacy Trail is a 12.5-mile (20.1 km) multi-use recreational trail in Sarasota County, Florida running between Sarasota near Palmer Ranch and Venice. The rail trail is part of the former Seminole Gulf Railway corridor. The land was purchased by the county in 2004 and formally opened to the public on March 28, 2008
Trail Hours and Rules
Open year round from 6 a.m. – sunset.
The Legacy Trail, parking areas and accesses are dog friendly.
Trailhead Locations
The Legacy Trail offers several areas to stop, rest, learn about its history or just enjoy the natural beauty surrounding the trail. The rest stops include seven trailheads which offer access points with free parking.
The trailheads are located at:
Culverhouse Nature Park in Sarasota.
Osprey Junction Trailhead in Osprey
Laurel Park in Laurel.
Nokomis Community Park in Nokomis.
Oscar Scherer State Park in Nokomis.
Patriots Park in Venice.
Historic Venice Train Depot in Venice.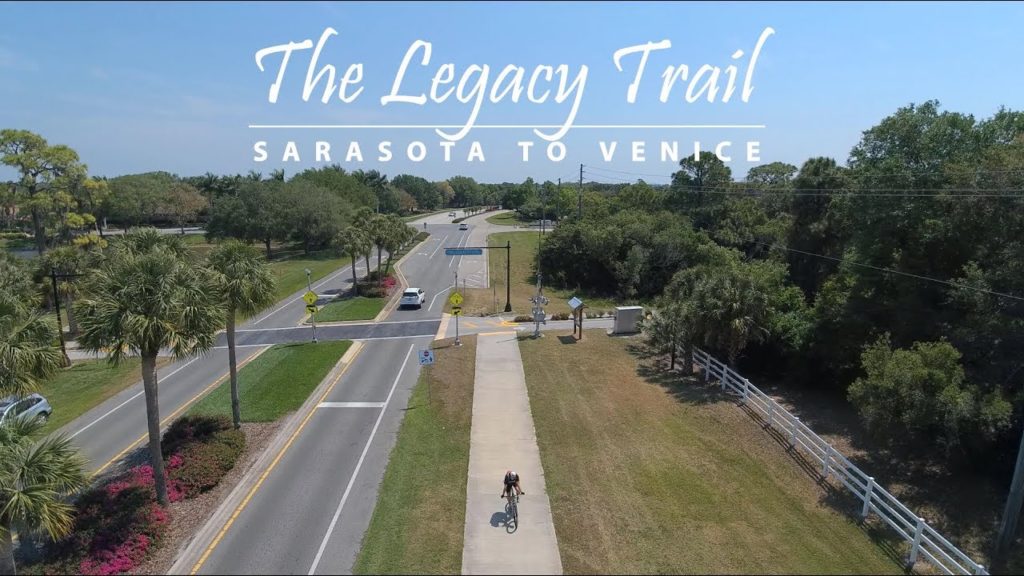 5 Stars Review of Legacy Trail:
"This is an amazing bicycle trail. It goes along the canal much of the way. There is nothing to see but typical Florida scenery which is great but the best part is the water and the quality of the trail." – Nan M.
---
"It is a beautiful path made for bikers and runners, well paved and with few crossing roads on the way. You can ride from Sarasota until Venice with no traffic in a very pleasant way. Most of the time it's just silence, you, mother nature and the chirping of birds. Very nice, really." – mariachristina809
---
"I ride the trail on my bicycle a few times a year – it's about a 30-40 minute drive to the trailhead for me. Plenty of parking. There are plenty of call boxes, position markings on the trail if you have to use the boxes, and some bike repair stations. A few vehicle roads to cross, but bridges take you over the two major ones. It is about 10 miles one way from end to end, Sarasota to the Old Venice Train Depot. The trail ends at the Venice Train Depot and then becomes a separate trail that takes you along the Venice waterways. As quaint and charming as the Venice Train Depot is, the local authorities are intolerant of bicyclists who want to ride around the train depot and look at the building – security guards will rudely yell at you and even call the Sheriff's Office to remove you if you have the temerity to ride a bike on this public property which is adjacent to the trail. The trail is a multi-use trail – lots of walkers and joggers and lots of bicyclists. Everyone pretty much gets along, but some people refuse to keep right. Speed limit is15 and bicycle pace lines are not allowed, so it's for leisurely bike riders. I had some old woman yell at me to "slow down" the last time I rode the trail, even though my GPS had me under 15 mph and I had just started from a traffic signal, so you have to deal with that. The middle of the trail takes you through alligator and snake habitat, and I have seen many snakes on or near the trail. I don't bother them, and they don't bother me." – BobFV1
---
"Enjoyed this lovely, wide trail. Took rental geared bikes and comfortably rode from Mc Intosh Rd to Laurel overpass. Many rest stops available with seating. Most people are courteous and announce when passing. A few portable toilets available.
Didn't feel pressured to go at a certain pace. Scenery is basically scrub pine and palm trees.
Would return here anytime and/ or try the Venetian waterway trail." – Telade
---
"We are so lucky to live in Sarasota near The Legacy Trail. As avid bike riders we use the trail several times a week. It was once a railroad track that was paved over and offers a great place for biking, walking, and running. The trail is wide and presently runs from Sarasota to Venice, 11 miles each way. They are constantly improving and updating the trail. This past year they installed a bridge in Laurel over the road and did an amazing job. The trail will be expanded within the next 5 years to reach to downtown Sarasota and North Port. Legacy Trail is one of of our favorite spots in Sarasota." – Katherine8183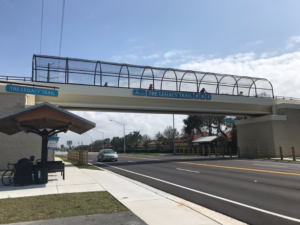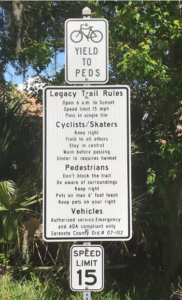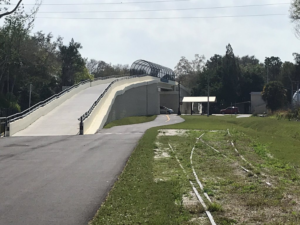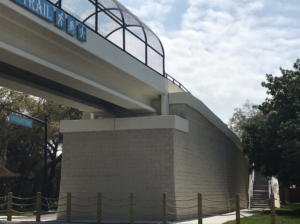 ---